Starting today, until Sunday 30th of September, Finale Ligure plays host to an event that pays tribute to its natural vocation to the outdoors, thanks to a number of activities, competitions, contests and expo areas.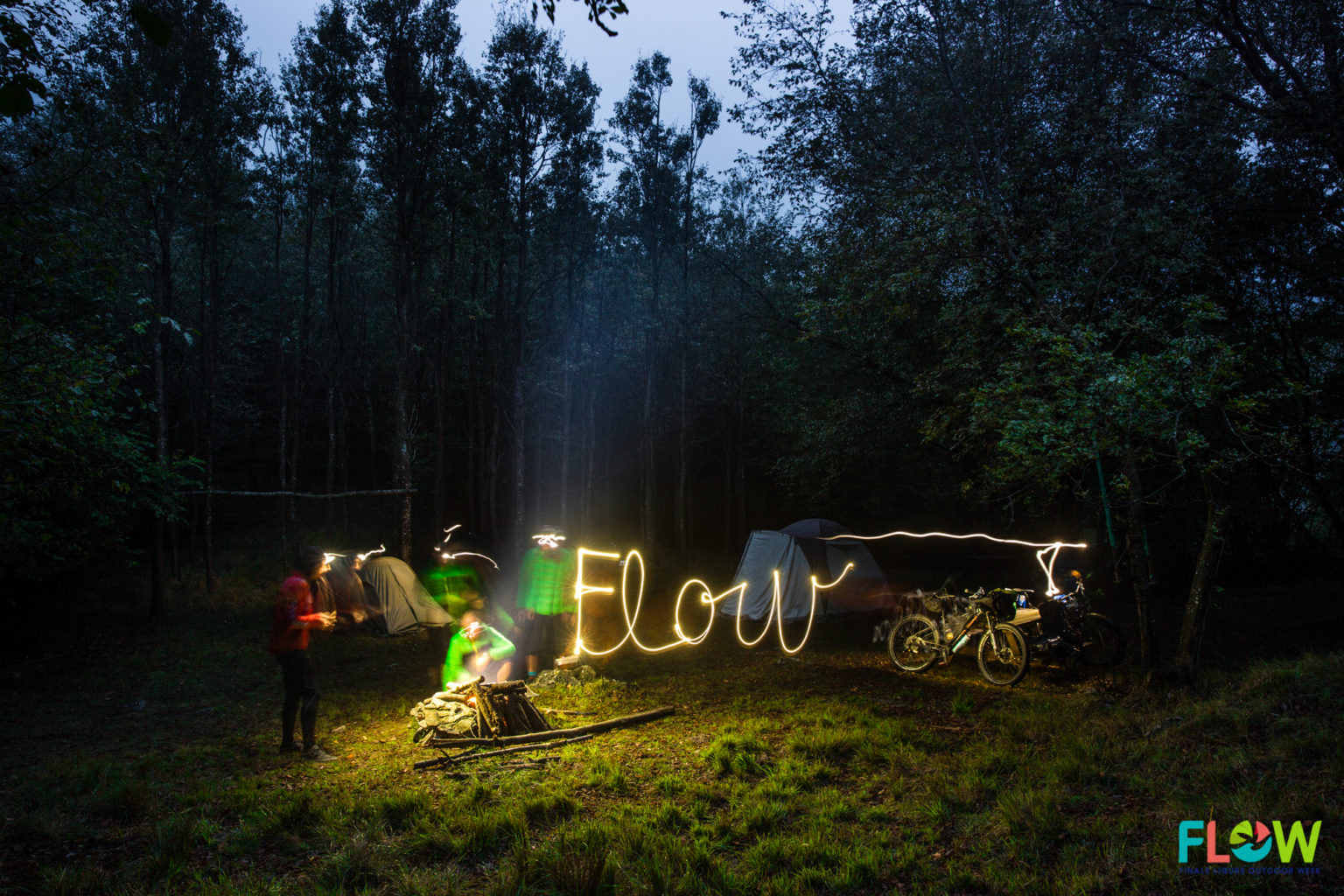 Finale Ligure is all geared up to welcome the general public, enthusiasts, athletes and professionals of the outdoor industry with its very own FLOW OUTDOOR FESTIVAL by VIBRAM. From Thursday 27 to Sunday 30 September, Finale gives you the opportunity to live first-hand an incredible experience in a unique region that from the Ligurian Sea stretches to the mountains and into an all-to-be-explored hinterland.
FLOW OUTDOOR FESTIVAL by VIBRAM takes place in collaboration with two major sporting events: the grand finale of the Enduro World Series and Finale For Nepal. The best athletes – in the mountain-biking and climbing international scene respectively – have already arrived in Finale, and they are now getting ready to focus all their energies on the competitions ahead.
Plenty of spectators will be cheering them on during competitions and contests, but not only, as FLOW by VIBRAM makes for a very special opportunity to get closer to the athletes just taking part to one of the many activities in schedule or simply bumping into them and getting a photo or an autograph. The event also boasts an expo area spread over two locations: the seaside promenade of Finalmarina and Finalborgo. There, visitors will find experts and professionals of all major outdoor manufacturers, happy to introduce their brands and all products of this season, beside making plenty of new gear available for testing. To find out the list of exhibitors at FLOW by VIBRAM, please visit http://www.flow-festival.it/elenco-espositori/.
FLOW by VIBRAM CARD is another great addition to this year's event: as soon as you get to Finale Ligure, visit one of the FLOW INFO POINTS, in Finalmarina (Piazza dei Cannoni) and in Finalborgo (Porta Testa), to purchase this tourist card and get all info about the event. To find out more about FLOW by Vibram Card, please visit http://www.flow-festival.it/flow-by-vibram-card/.
All points of interest associated with the event are also clearly marked on FLOW by VIBRAM MAP: an interactive map that makes easy to zoom on the area you need, with the position of FLOW Info Points, activities you may fancy participating in and all competitions' and contests' venues. Please find the map at http://www.flow-festival.it/mappa/.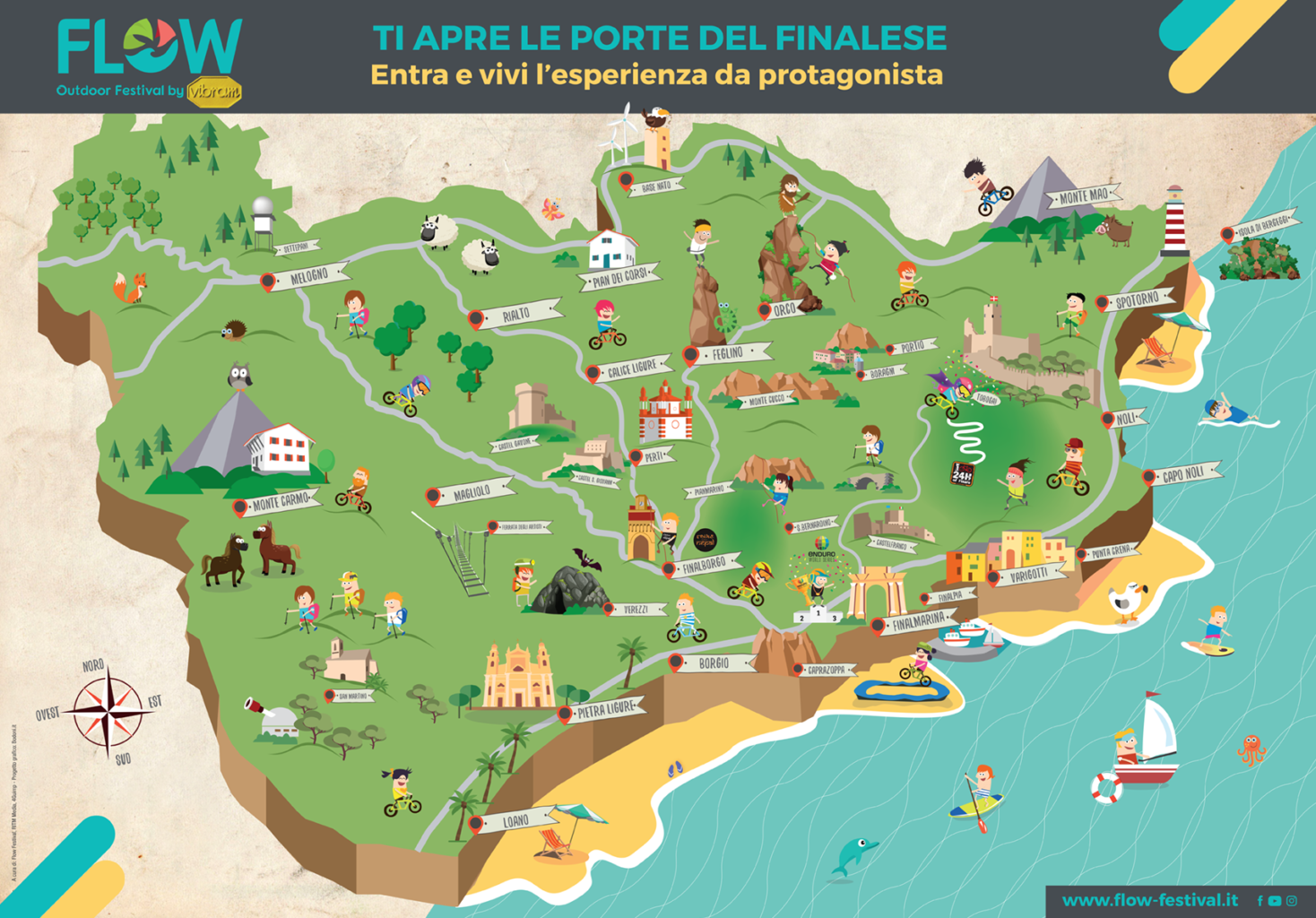 To move stress-free and in an eco-friendly way amongst the main locations of the event, Finalmarina and Finalborgo, a free shuttle – the Tourist Card Bus – will be available between Thursday 27 and Sunday 30 September. The route Finalborgo – Finalpia has departures from Finalborgo (Palasport) every half an hour between 10:00 and 12:00 and between 15:30 and 18:00 (with stops at the railway station – Stazione FS; Q8 petrol station in Via Torino; Hotel Boncardo and Hotel Punta Est at Finalpia – reverse order on return). The route Finalborgo – Varigotti, has departures from Finalborgo at 9:00, 12:30 and 18:00. Last return at 18:30.
FLOW OUTDOOR FESTIVAL by VIBRAM will be waiting for you in Finale Ligure, from the 27th of September, do not miss it!