Three intense days, with dozens of activities designed by athletes and professionals of the outdoor industry. From the 27th to the 30th of September FLOW by Vibram will be your gateway to Finale: throughout your passions, you will be able to experience first-hand a region which is by nature devoted to all sorts of outdoor activities. Find out here the wide choice of activities on offer and sign up for those that you fancy most.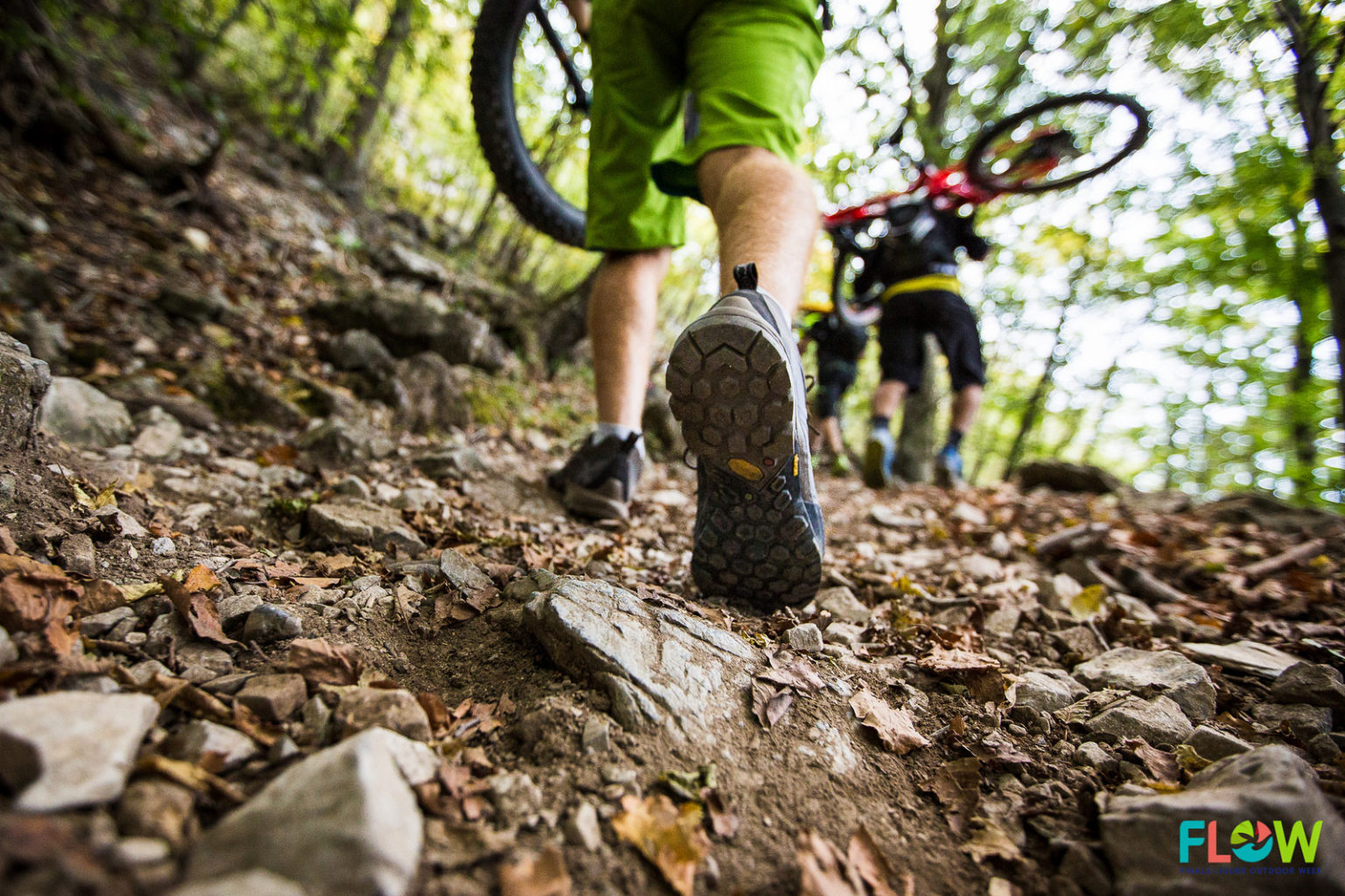 FLOW by VIBRAM will give you the opportunity to live first-hand an incredible experience in a unique region that from the Ligurian Sea stretches into the hinterland, ready to welcome and revitalize all visitors. From water sports to climbing, from mountain biking to yoga, from hiking to trail running: FLOW by Vibram, between the 27th and 30th of September will give everyone the opportunity to indulge in their passions, combining sport and fun, thanks to a number of planned activities… with the truly unique chance of having athletes and professionals of all types of sports looking after you and helping you develop your skills.
You will be able to relate to plenty of other people you share the same interests with, and spend time with your children, your family or friends: everyone – whatever the age and the physical capacity – will find something interesting to do and will be part of FLOW.
During the four days of FLOW you will get the chance of trying SUP, ride e-bikes, climb a crag, relax with yoga sessions, sail the Ligurian Sea and even attend a course in the use of navigation devices, enjoy trail running or go caving. All activities that, in Finale, can be enjoyed all year round: they are what makes this venue a top-class destination when it comes to outdoor recreation.
Find here the full list..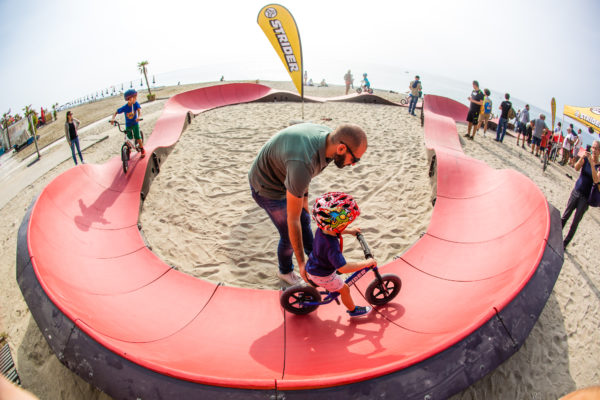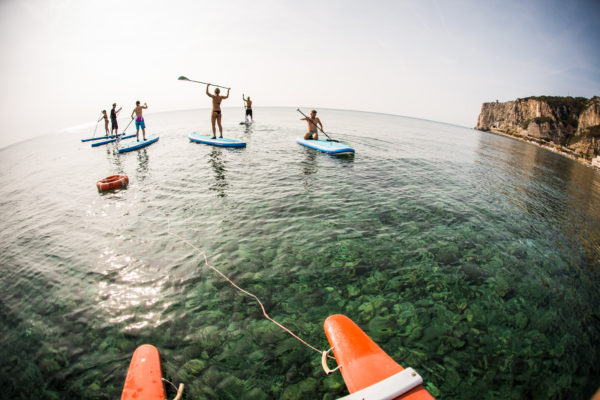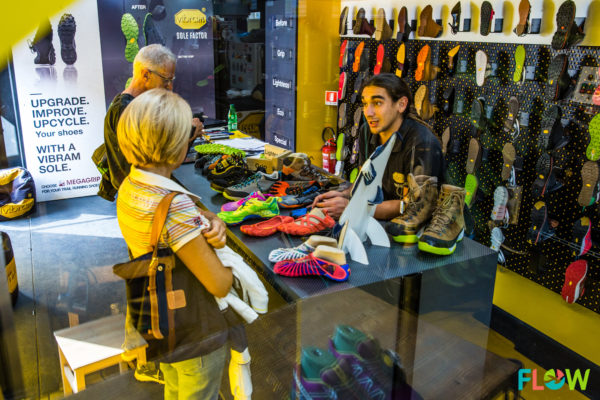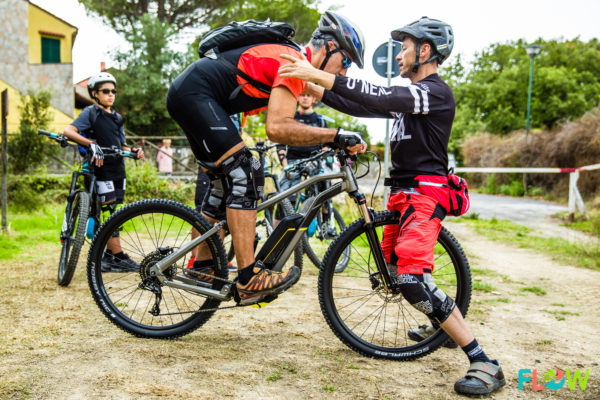 FLOW by VIBRAM will also give you the opportunity to see the world's best athletes in action, spectating at some major international competitions. The event will take place in collaboration with the grand finale of the 'Enduro World Series' and with 'Finale For Nepal'. Finale Ligure will host the final round of the world series of mountain bike enduro, with plenty of riders battling it out against each other over the trails of the region for a spot on the podium and the 2018 EWS title. At the same time Finalborgo will play host to bouldering and climbing contests thanks to 'Finale For Nepal', the event that every year attracts climbers and mountaineers happy to be involved in plenty of support activities in solidarity with the people of Nepal.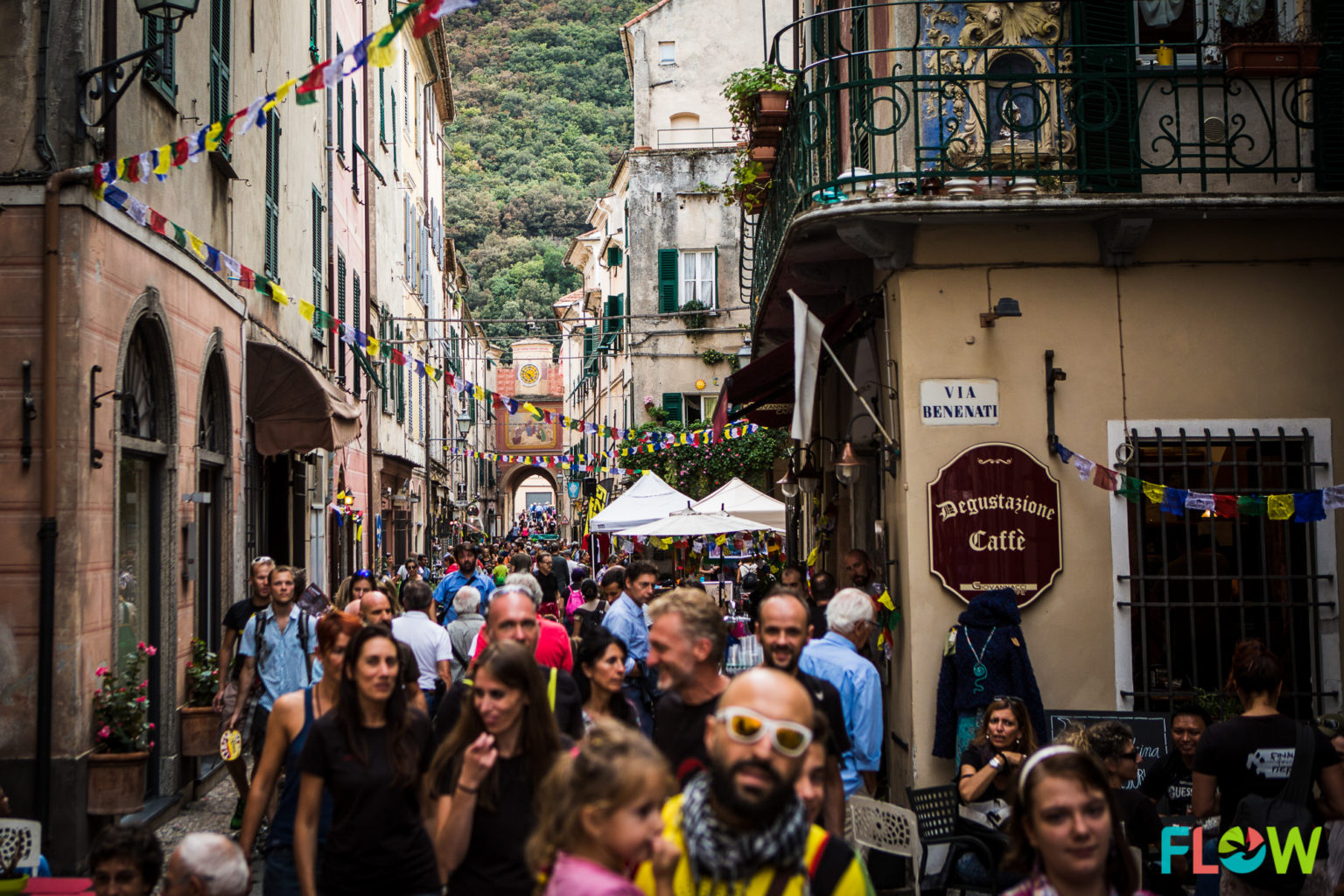 Not to be missed a stroll around the huge expo area of FLOW (find here the list of exhibitors: http://www.flow-festival.it/elenco-espositori/ ) in two very attractive locations. Both the seaside promenade of Finalmarina and the narrow backstreets of Finalborgo will host the colourful stands and the big trucks of the exhibitors; the perfect place to meet your favourite athletes and get a memorable selfie or an autograph. You will also be able to be a gear reviewer for 1 day, thanks to 'Outdoortest Experience', the perfect opportunity to improve your understanding and knowledge of a wide selection of gear available for testing.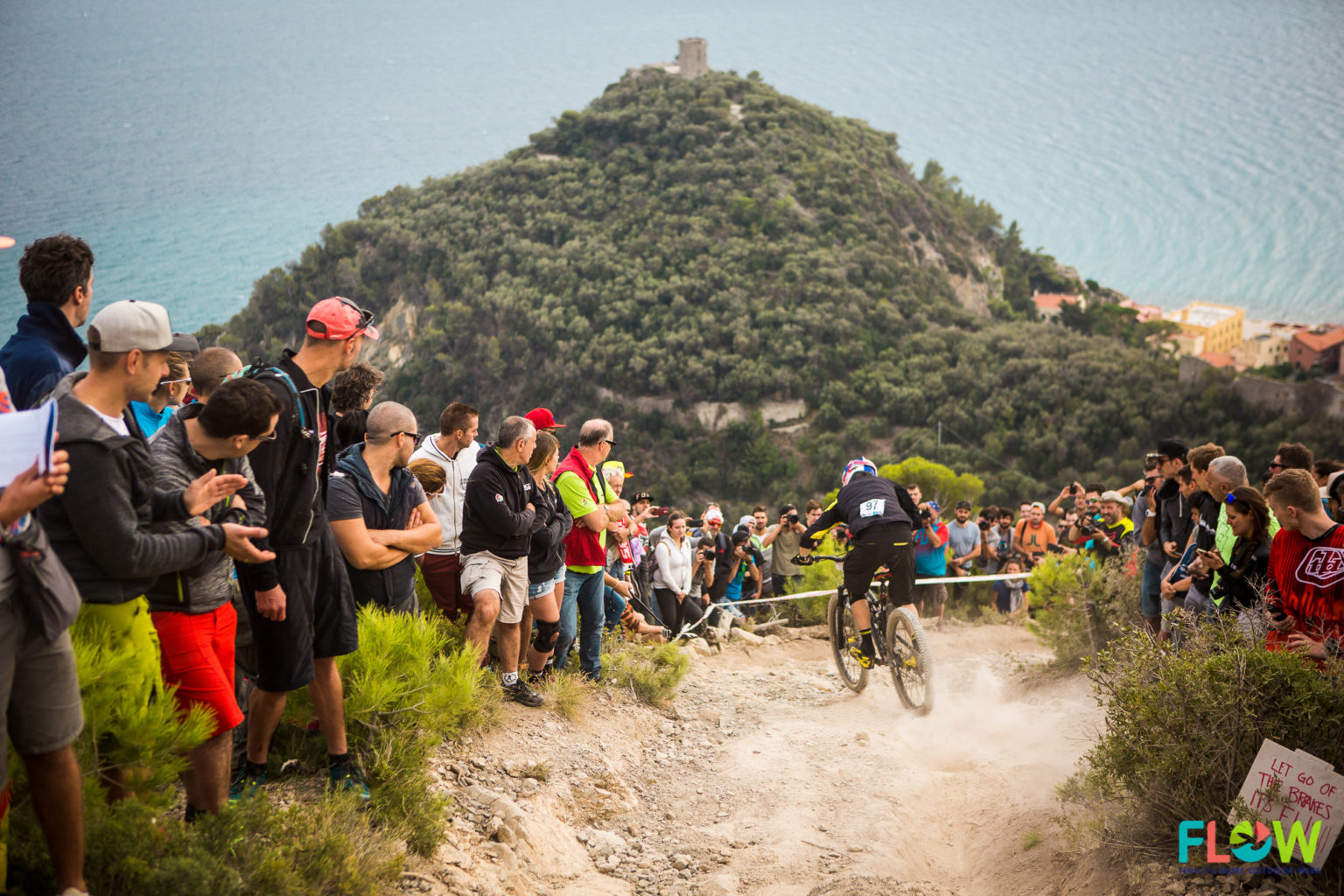 The big news this year for all those who fancy experiencing the event to the full – enjoying a series of friendly prices and offers – is 'FLOW by Vibram Card', a tourist card designed to make getting around and doing things even easier at the Festival. At a cost of 10 euros, you will get discounts on the activities on schedule and in all those businesses (hotels, bars, restaurants, services) that have joined the initiative. Plus, until 31 December 2018, you will get a special offer on the purchase of all gear equipped with a Vibram sole. Holders of a 'FLOW by Vibram Card' will be able to use a free shuttle – the Tourist Card Bus – and move with no stress between the main spots of the event, Finalmarina and Finalborgo.
The 'FLOW by Vibram Card' will be on sale starting on Thursday the 27th of September at FLOW information centres, set up in Piazza dei Cannoni in Finalmarina and in Porta Testa in Finalborgo. At the information centres it will also be possible to book the activities you'd like to take part in, if you have not done so, beforehand, online.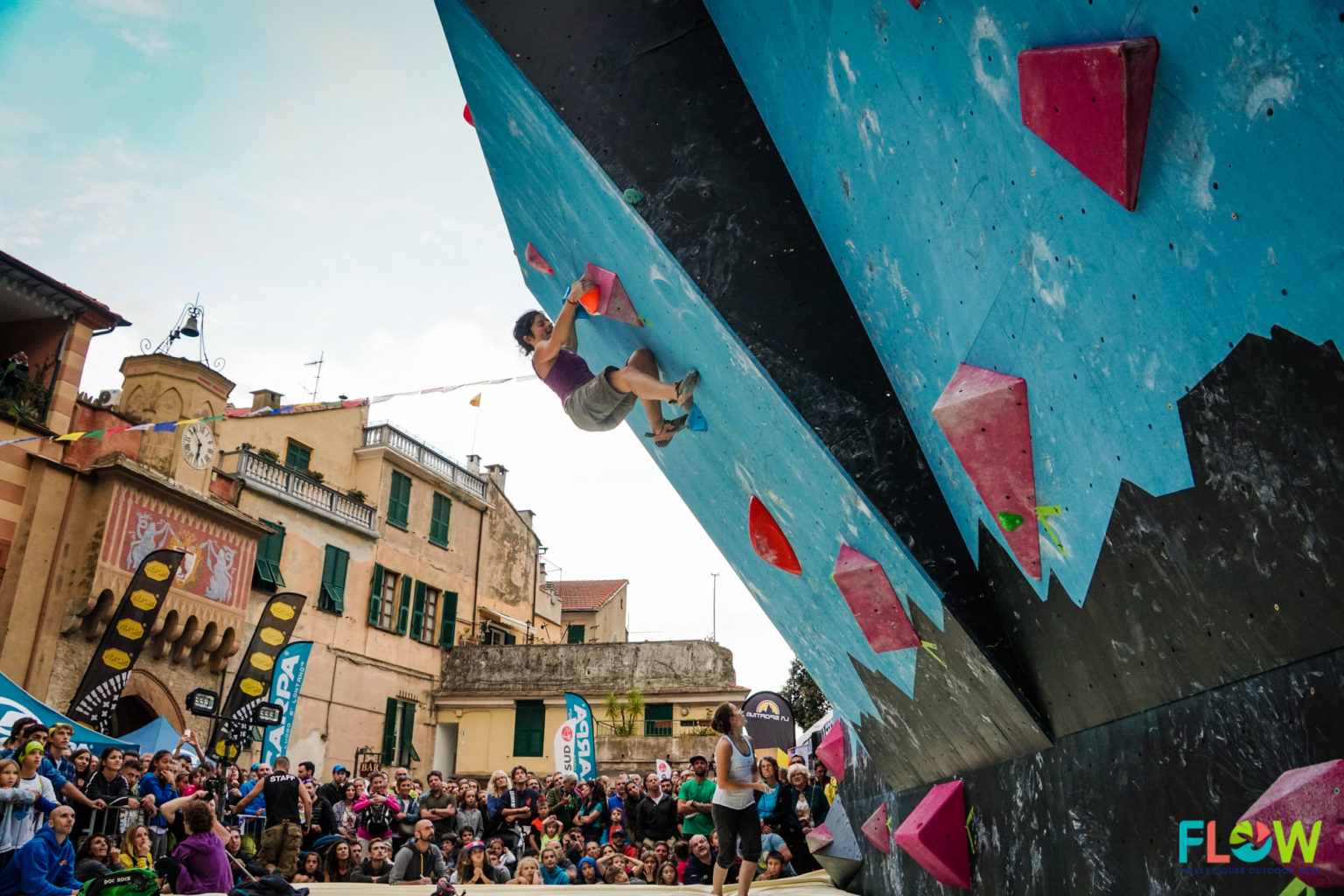 FLOW by VIBRAM is much more than a sporting event; it means outdoor culture, and a fantastic opportunity to visit the region of Finale.